Its me, just love.
January 26, 2009
He claimed he was Love
He was just passing by
He help up his hand
and ashed his cigarette to the sky

She moaned and she screamed
She cried and she broke
She could barely even breath
She cringed and she choked

He followed the railroad
He hopped and he bounced
a smile surely spread
as he beautifully announced

"im sorry my dear
but your just no good"
with that he then spun around
and put up his sweathshirt hood

He took a long drag
then let out his deep breath
he said at that moment
"i could mistake you for death"

the smoke burned her face
and she started to reply
"please do not leave me
i wont say goodbye"

She fell to her knees
His ankels she held
He laughed at her attempt
and He joyfully yelled

"I warned you, i did.
no one would love you like me...
no one from the earth to the sun...
no one from the stars to the sea...

and ill be brutally honest
caring by no means.....
get your dirty hands off me
your going to ruin my jeans"

He then shruged her off
and exclusively waltzed
He stopped for a second
and questioned his faults

his eyes shining red
his heart beating fast
violent and horrifying
but still his looks unsurpassed

he disregarded his cigarette
and defined devilish grin
he spoke with such words
that created chills on her skin

"WAS I NOT THERE EVERY MOMENT?!
DID I NOT LOVE YOU MIND BODY AND SOUL?!
DID YOU NOT TEAR ME APART?!
WAS THAT NOT YOUR NUMBER ONE GOAL?!

she crumbled and collapsed
she knew it be true
she whole-heartdly regretted
what she had put him through

he reached into his pocket
and pulled out fire and cancer
"who do i think i am?
well ill give you the answer."

he lit up his vice
he had long ago made his choice
he whispered into the winds
that in return echoed his voice

"its me, just Love
and im only passing by"
with that he held his hand up
and ashed his cigarette to the sky.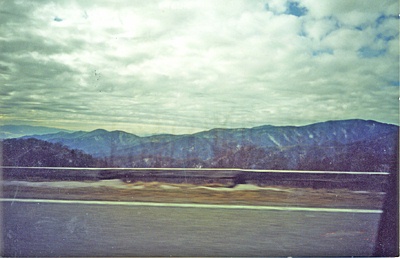 © Valerie W., San Antonio, TX