Beach Lover
January 26, 2009
At last I feel the ocean breeze;
Its light perfume is on the wind,
Among the gulls in robes of white;
My heart's at rest, my mind's at ease,
For here my journey finds an end,
A paradise of warmth and light.

I stand alone, none else around --
This sight is only mine to see,
A scene no artist's mind could raise;
I lift a shell from golden ground,
Its colorful translucency
A souvenir for darker days.

In foaming surf I walk the shore,
The setting sun upon the shoal,
A ritual of summer's prime;
I've traveled here for little more
Than finding peace of mind and soul,
And life beyond the laws of time...

As night arrives with cloudy skies,
A gusty wind precedes the rain,
And fills the air with thick cologne --
Its spicy sweetness satisfies,
As showers wet the sandy plain,
And thunder drowns the steady drone.

The days fly by, as time moves on --
In place of June there falls July,
Then August all at once is here;
I blinked, and now the summer's gone,
With hardly time to say, "Goodbye,
I'll see you in the coming year!"

But now it's time to pack and go,
To leave this heaven on the bay,
Returning to the daily grind;
I take no joy in doing so --
But still, despite how far away,
I'll stay here always in my mind.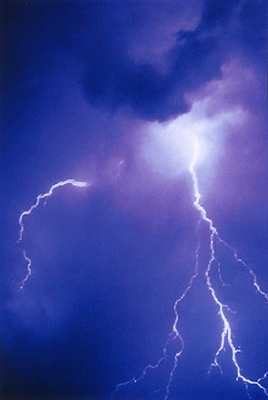 © Steve A., Goodyear, AZ