Rainbow Woods
MAG
October 5, 2015
I walked throughout the trees of green
Beneath the rising sun.
The leaves above, and beauty seen
Meant springtime had begun.
The birds all chirped, and nature sung
As life did start anew.
To the pleasant breeze, my worries flung
And viewed the morning dew.
I hiked beside the lake of blue
And in their blessed shade.
The hot noon sun made sure I knew
Summer's arrival had been made.
The flora flourished, the fauna roamed
As life was at its peak
In the sun, I thought of home
And not a joy more did I seek.
I sat among the rain of red
Made by falling leaves.
The setting sun marked leaves fresh dead,
Autumn I did conceive.
The animals did try to prepare
For the season that would come next.
Of troubles and worries I had my share
As I sat there, feeling vexed.
I gazed upon the ground of white
And not a thing did stir.
I took in all of the still sight
For winter had occurred.
The grass was dead, and overhead
Not a single bird did fly.
And in my head, my thoughts were dead,
Silent as the night sky.
I walk throughout the trees of green
For spring has come to start.
Life again can now be seen
In forest and in heart.
For death is such a fleeting thing
When compared to life sublime.
And there comes a time where dark will end
And light, forever shine.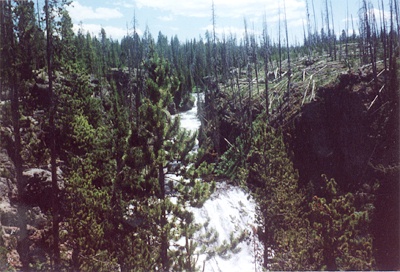 © Josh W., Peoria, AZ