Super Silly Poem
September 6, 2015
I really like writing.
I think it's exciting,
But I find it rather hard so just be on guard
For some very ridiculous rhyming.
Cough rhymes with scoff but not though
Now rhymes with cow but not know
(You know I have no idea what I'm doing and I know there is no one I am fooling,
But I'm going to keep on rhyming.)
Blue bird rhymes with bean curd
Geek rhymes with freak but not nerd
(These rhymes are getting increasingly absurd)
But I'm just going to keep on rhyming.
Chewing gum, gymnasium,
Waterloo, chocolate shoe, big purple plum,
(The end is getting closer, the poem's almost over)
These are some rather stupid rhymes.
October, composer, leaf blower,
Jump, bump, stump, head and shoulders,
(We're so close to the end, bare with me friend)
I am really horrible at rhyming.
Rose stems are blue
Crocodile, carrot stew
(I DON'T KNOW WHAT I AM DOING, HELP IS COMING SOON,
To save you from my super bad, kinda sad, awful, no good rhyming)
Oh, I hear the cops
Calling the police was a bit over-the-top
My writing may be terrible, but not completely unbearable
Goodbye, farewell, for that was the last of my ridiculous rhyming.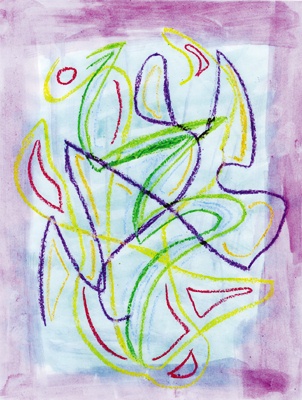 © Annie P., Milford, CT