I Don't Know You
September 6, 2015
I don't know you.
I see you in the halls
And at the mall
And in the walls
I've created this perfect person in my mind that wears your face and has your name
And I keep praying that you and this person are one in the same
We've only talked twice, and you seem nice, but I still feel ashamed, because-
I don't know you.
I really like you.
You light me on fire and
Make me wiser and
I feel like the world's biggest liar because
Every time I think of you, I find myself smiling
I like you so much it scares me, and I think I'm going to keep on lying-
But I really do like you.
I love you.
You said those words to me and I said them back
We kissed and I felt my heart crack
You make me see color in a world of white and black.
I don't think I've ever been happier
I don't think we could be sappier-
I love you.
I don't know you.
I've forgotten what you smelled like
Forgotten why you left and why we'd fight
Just know that I can still feel the spot on my back where you shoved your knife
I can't remember the last time you were mine and I was yours
Our relationship is now sad blur
You are a different person than before-
And I don't know you.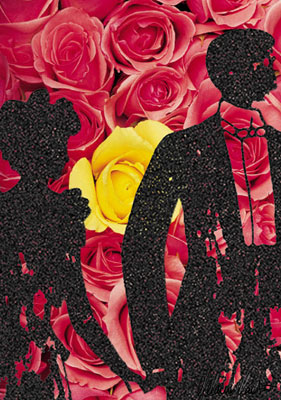 © Melanie M., Hendersonville, TN