Tropical Paradise
January 30, 2009
Your feet touch the warm, tan sand like tiny beads tickling your feet.
The ocean breeze filling the air where ever you are.
The sky with puffy clouds and variety of warm, tropical colors like someone just painted a picture.
The hot, bright sun burning against your skin.
Palm trees swaying in the wind making a symphony of sound.
A sea with four shades of blue.
Waves crashing against the shore with white foam barely touching the tips of your toes.
Little gold bells on the sides of ice cream carts rolling on the sand in the distance.
Colorful and unique sea shells on the shore.
Wish you were there?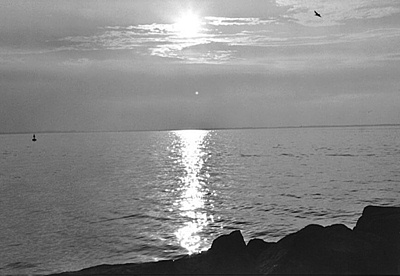 © Amanda L., Cumberland, MD