Im Sorry
January 30, 2009
Im Sorry i am not as skinny as a model, but being round and curvy as i want to be.

im sorry that i am not as athletic as other people, iam just a girl who rather watch the clouds than watch the game.

im sorry that i don't always pay attention, that i always dream of love and happiness in the future.

im sorry that i don't always smile or laugh, or even talk to strangers but i rather be alone, than talk to people i don't even know.

im sorry that somtimes im not as smart i should be, but rather be out in the world than be in a cage called home.

im sorry mom, that your dreams for me will not come true as you hoped it whould be.

but i am not sorry for being who i
am now than what socity wants me to be in this cruel world.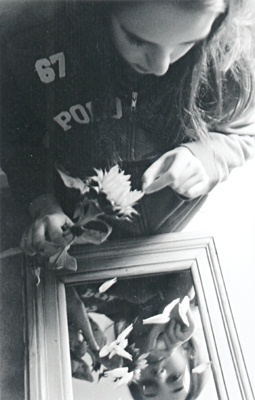 © Cerys W., Marblehead, MA