Unquenchable
January 25, 2009
The moon cringes 'neath the sun's cruel rays,
Painfully honest cries ring in the endless night.
Sparse raiment cannot cover, not till its purpose pays,
Loving gestures cannot clear my hazed sight.

From silken sheets comes a white hand,
Shaking and emboldened by young loves nectar,
Bright flames shoot from her eyes and,
Pulls my heart to hers, I, the protector.

In times of fragile peace, dove's wings clipped.
A specter of womanly grace alone can coup.
And men's temperament whipped.
She shows the twisted way through.

Together in night's eternal, seamless sack,
Her steady breath fights back fears of the shadowy mortal,
A red candle leaves a perfumed trail of black.
Even in hell, our love is immortal.

In comfort of each other's arms, so tightly held,
Even the world's troubled heartbeat can be quelled.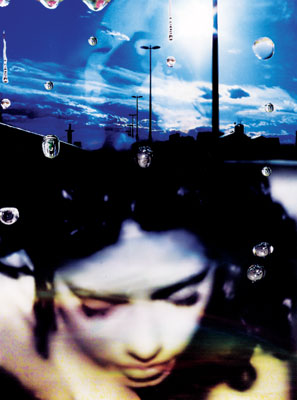 © Becky F., Sacramento, CA