The Crash Is Coming
January 25, 2009
What a waste of time,
Ages I felt as if I've been waiting,
A relentless,
Painstakingly long time,
Almost too much to take.

We're both stubborn.
Too proud to stop with the games,
Too involved with other things to open our eyes and see that we need each other.

He kissed my lips,
He gently pressed up against me,
The heat radiating between us,
And the pain was too much.

Both confused,
Unsure what our lips were telling us.

But, I was never giving up.
I wasn't done.

He held me for a moment,
His hand on my hip, lingering,
As I was stumbling into reality,
Into the cold that was becoming too familiar.
A chill ran through my body,
Piercing my heart,
This was a goodbye kiss.

He held me for that last moment,
Fingers gliding over my exposed skin.
And I thought,
I could have swore that he was,
Maybe, just maybe,
For once succumbing to his feelings.

That he was listening to his heart,
His heart that was screaming through his chest,
Screaming to stay.
Radiating and vibrating between our inches of space.

I counted each second his hand stayed,
Eyes boring into mine.
Deep,
Sad,
Wanting.

I could read his expression,
He didn't want to leave.
But he did.

It felt like falling,
Unable to grasp onto anything tangible.
Fingers clawing at nothing but a smooth wall.
Sinking.
It was more painful than the actual landing,
Because although the ground was hard,
The falling was worse,
Wind piercing my skin,
The anticipation of the crash was even more heart wrenching.
The knowledge that it was coming was too much to live with.

I could have said something,
"Stay"
"I don't know what I'll do if you go."

But I didn't say a word.
My breath,
Voice caught in my throat.
Under lock and key,
Unable to escape from fear.
Away somewhere I thought and wished he would be able to hear it.

But he left me on the ground,
Praying that this was all a joke,
That there was no way he could possibly think that I was better off.

He is infuriating,
And each moment I'm away from him is a slow death.
The worst kind of pain,
That laughs at my heartbreak,
That mimics everything I wish I could change.
The emptiness,
Never to be filled until his strong arms pick me up.

Until he crashes his lips over mine,
Takes me back into his everyday.

Until then,
I have all kinds of time to think of what went wrong.
And if there is a possibility of fixing what I know we both need.
Each other.
Wanting nothing more, than a reunion to the warmth he taught me I craved.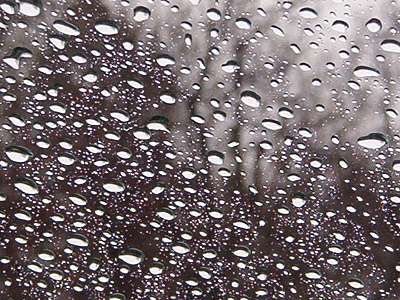 © Terrin C., Humboldt, IA