Red Sky In The Morning
January 24, 2009
Red Sky In The Morning
(A Native Australian's View Of West Texas)

The Sky Turns A Dark Shade Of Red
My Heart Clenches In Fear
In My Home Town Red Sky


Means "Bushfire"
I Smell The Air, But There Is Nothing There

Wind Picks Up And The Car Cowers And Shakes
A Strange Creater Rolls Across The Road
And Beats Angrily Agains The Car Door

A Tumbleweed!

Then I Understand....
It Is My First West Texas Dust Storm
The Locals Tell Me This Is Nothing But A Bit Of Wind
When You've Red Dirt In Your Ears And It Is Raining Mud....

Now That Is A Dust Storm!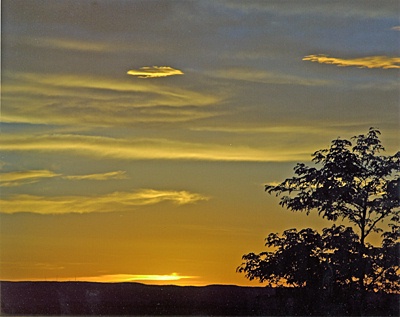 © Elizabeth B., Wichita Falls, TX