Mirror, Mirror
January 23, 2009
She approaches me.
Her eyes ablaze and her fists clenched.
I know why she is here.

To her I am only a mirror,
Duplicating all who stand before me,
Copying every movement and every action.

To her I am just a reflection,
Looking back at you with your own solemn gaze,
Mocking your emotions and thoughts
But she does not look closely

For if she looked deeper into this mirror
Or merely studied her own reflection.
She would see that something is different.
These eyes she sees have emotion and depth
And contain the spark of thought and reason
But these eyes are not her own in this mirror.
They are mine own.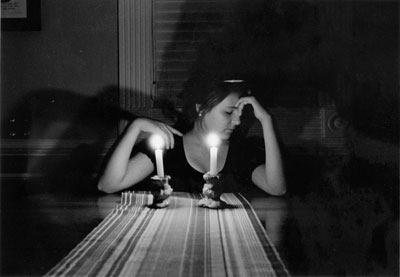 © Eleanor K., Bethesda, MD