Daddy's Rainbow
January 22, 2009
I wish for a can of glossy red paint,
to fix the wagon you used to pull.
Or canary yellow with an orangish tint,
like the sweater you bought me, of my favourite soft wool.

I wish for the purple,
you find on my walls.
Or the pretty soft pink,
when you painted our halls.

I wish for the green,
like our old metal shed.
Or the pale blue comfoter,
that lies on my bed.

You promised me once,
you would fix our old wagon.
But as the weeks passed, the promise got lost.
So i wish for glossy red paint,
because i have finally come to realize.
Daddy won't fix it,
Daddy died.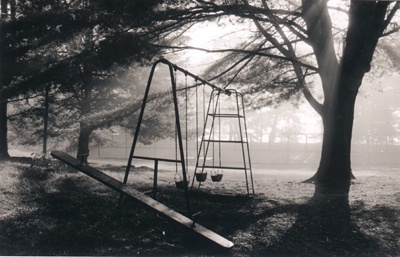 © Steve S., Marblehead, MA