Yeti Runaway
January 26, 2009
Yeti Runaway


Many, many a year ago,
There lived a Yeti out in the snow.
He hated it but what could he do?
It wasn't like he could move.

But he decide to try for it,
Or at least just dies for it.
So set off for the warm Bahamas,
With his things on the back of a llama.

At once he was spotted,
No escape allotted,
And put in a zoo.
What could he do?

Shoved in a cage,
He roared with rage,
At his puny American guards.
For Yetis were quite large.

"At least it's warm," he thought to himself,
But he soon began losing his health.
So he climbed out of his enclosure
But in the Central Park, he was lost for sure!

Far, and long, and long and far, he ran.
Hitchhiking on plane, train, and van.
He bought several maps of the Earth
Trying to get to his Himalayan berth.

So long, so long it took to reach Mt. Everest
That he made a vow that he would never severeth.
That cold was miraculously the best,
And in the Himalayas he would forever rest.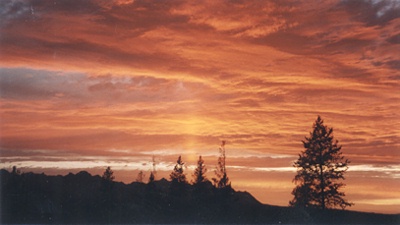 © Katy B., Challis, ID