Black Waters
January 16, 2009
Midnight sky colored liquid
moves throughout my already
frightened body.
Hand sized objects slither between
my legs with curiosity.
I cannot see
below
my neckline.
I flap my arms like a baby chicken,
trying to stay afloat.
The bright sphere in the open sky
is now slowly
disappearing under the horizon.
It is dark,
and lonely.
The objects still circle me.
I talk to my reflection
in the still liquid trying
to stay awake.
I am dozing as a bright light
appears in the black waters.
It makes a ruffled line
right up to me.
Hello! Are you alive!?
Do you hear me!?
My eyes widen.
Yes, yes I try to say
But my voice so cold,
I barely make a sound.
Waves hit my frosted face
as the light comes close.
The objects below,
my only company,
scatter away.
Hands wrap around my
torn up shirt.
I hit,
what seems to be a floor of a boat.
Dry lips press onto my own,
air flows down my throat.
Someone came.
I am
Saved.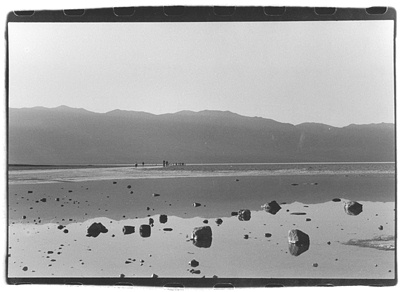 © Dan Z., Marblehead, MA