Mistress Universe Poem
January 16, 2009
The moon is a pearl belonging to the Mistress of the Universe.
Her hair and eyes are filled with stars,
but the pendant she wears is the moon.
Her hair flows like a river,
Her complexion is perfectly pale.
Her dress the color of twilight purple,
Her lips the colors of the morn.
Her dress is made of dewdrops.
Her tears are poems unwritten,
Her tears are songs unsung,
Her tears are for the people,
Who die much too young.
Her earrings are made of starlight,
Her breath clouds of sweet mist,
Yet she longs to know love and has not yet been kissed.
Her smile is the rainbow,
Her sigh is a rainfall,
Her seat of clouds,
Her hair of sun,
But the pendant she wears is the moon.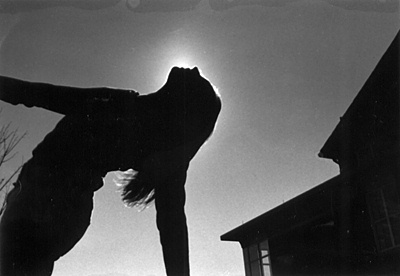 © Alexandra B., Marblehead, MA