Rumors Drama Gossip
January 15, 2009
Rumors, drama, gossip,
There's way too much of it.
Rumors, drama gossip,
Nothing they say is ever legit.
Lies are told secrets spread
People falling victim
Family problems, what you said,
And what you did with him.
Although it's all lies,
People seem to believe
As hard as teachers try
These horrid things never leave.
Rumors gossip drama,
It always goes around
Rumors gossip drama
It always leaves a frown.
People always say things
Once the start they never quit
It's like a contagious virus
People add things bit by bit
Everyone tries really hard
But things always end up getting out
No one likes it when it happens to them
It makes you want to shout
Although this poem is to the end
It doesn't mean the drama is
If anyone knows how to stop it
I'll name them the greatest wiz!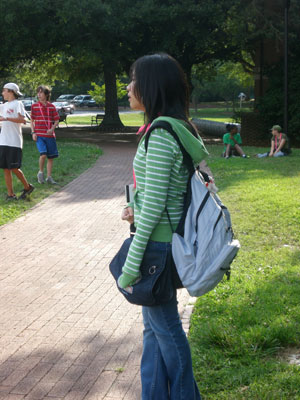 © Lucienne B., Parkland, FL