Pretend
January 14, 2009
PRETEND

I kept them fed, trained and cleaned
With ample space in between,
So they could play and eat with room
I was the keeper of the Zoo.
The bears did not fiercely growl,
the monkeys did not make a sound.
They did not move without my hand;
they were the TY beanie babies of my land
Pretend was always my favorite game,
because two days were never the same.


I ran a covert investigation on the neighbors,
sat outside all day with my binoculars.
Hiding in the bushes in the heat,
trying my hardest to be discrete.
Pretend was always my livelihood
I'd imagine all day if I could

I put on a rock concert in the living room,
the microphone was a broom.
Crimped my curls with lots of hair spray,
singing the lyrics of Backstreet Boys "I want it that way…"
Pretend was always a wild ride,
I loved taking adventures worldwide.

The next day I was an Olympic star;
running obstacle courses quick and far,
through the tire, across the yard
over the swing, with no regard
to the cheering fans
screaming my name,
as I became
the reigning champ with all the fame.
Pretend was always the most fun,
Never could it be outdone.

Sally, my best friend,
who no one else could see,
Would sit and talk and play with me.
All day long and into the night,
others confused because no one was in sight.
The best friend a girl could get,
but soon enough she had to split.

School and boys and real friends filled my day,
No longer did I have time to play
With Sally or the other games
Real and pretend was no longer the same.

And soon enough, as the time passed by
my imagination began to die.
My beloved games of crazy Pretend
Irretrievably came to an end.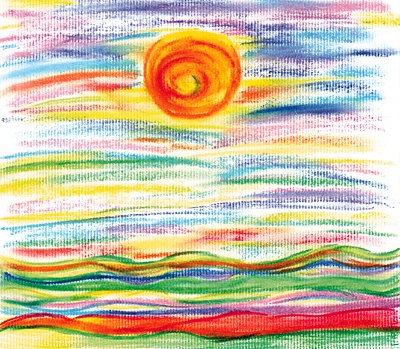 © Jennifer W., St. Albans, WV