Through My Eyes
January 13, 2009
His icy blue eyes showed me a future,
one without putting up a fight.
Loving him till the day I die,
no other person gave me such delight.
His kisses were wishes come true,
hugs that warmed my chilly heart.
But every time I saw him with her,
my whole world fell apart.
Why'd she come along,
she just didn't belong.
Taking him from me,
what was I suppose to believe?
Some kind of fairytale,
or one that I didn't want to see?
A world I refused to participate in,
or do I go back to the bleak reality?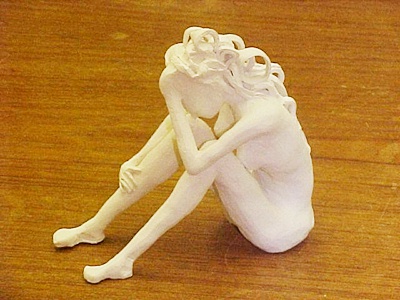 © Christine H., Brooklyn, NY