Just Our Way
January 13, 2009
Go to a meet; at least one or two,
you will see the running, there's a slew.
1/4 a lap or 8 laps in all.
Of course its not a sport with a ball.

It's track I tell,
The cheerin' and the yell,
the finishes by a nose,
the excitement as someone goes...

by with the speed of light.
Finish line always in sight.
Warm ups, spikes, jackets, the look;
just can be written in a book.

Silence as the gun fires, BANG!
The outcome leaves the audience at a hang.
Rain or shine, we are ready to go.
Blocks or at the line, there is no such thing as no.

Freshman to Seniors going crazy and wild.
The pre-race is your own style.
Every second, every place, it all counts.
Getting better shows when you get to mount...

that first place plaque in the school.
A personal record feels oh so cool.
Competing, speeding, getting that spot.
Your simple goal is not getting caught.

Running so hard, we think we are gonna die.
Most don't get it. They just wonder why?
Practice or a meet, we are running everyday,
and all we say is, "I guess it's just our way."

Losing's never loved, but part of the sport.
We are too good for a court.
Sprint, field, hurtles, distance; differet they may seem.
But we are one, we are together, on the track team.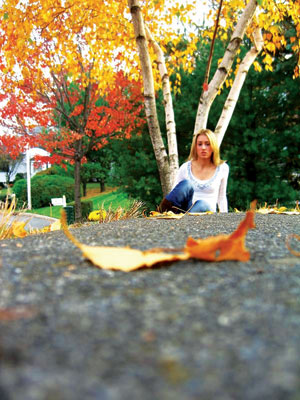 © Stephanie F., Garnerville, NY