My Favorite Kind of Silence
January 13, 2009
There's a silence,
not the normal awkward silence
where nothing can be heard,
but the silence
of nature,
of the woods
and the swamp.

It's the kind of silence
where I can hear noises
and things I have missed
things I have heard
but not really listened to before.

I can hear the wind rustling
the tall grass around me,
the "caw-caw" of a lonely
blackbird sitting in a leafless tree behind me.

The sharp bark of a neighbor's dog
Excited by a car pulling into his drive.
It's the silence of a mouse
sneaking through the grass,
careful not to be seen by his predators.

The silence of a splash
as a muskrat dives into the creek
that runs around you.
It is the graceful flap
of a flock of geese flying
in an arrow pointing south.

And best of all it's the soft sound
of a deer creeping through the grass
unaware that he's in danger.

These are my favorite sounds, my favorite kind of silence.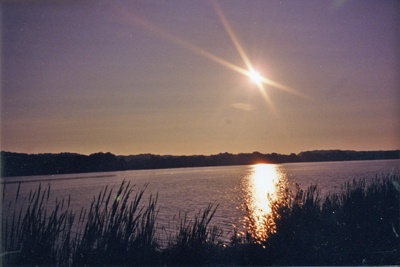 © Gabrielle C., Struthers, OH