Walk Forward, Look Back.
January 18, 2009
In four years alot changes;

Hearts break, and mend.

People come, and leave.

For every tear spilled, a tear dries
and everyone feels forgotten.

Acceptances are as common as rejection, we fight to fit, where the pieces dont belong.

Truth comes as frequently as lies,
and we practice patience, just as we practice our punch.

a broken smile, brings hugs,
and we've all seen the sun rise on a bad day.

Scars line our backs, from stabs by friends.
As we pray to forget the wounds, and move on.

Without hate, there can be no love, so we love, and it makes our days go by a little faster.

The people we meet, change us, for the better, or worse.
But in the end, they make us who we are.

But most of all, we decide what path we will walk, for the rest of our lives. So thank you,
fellow graduates, teachers,town and some day,
down the road,

I'll mean it.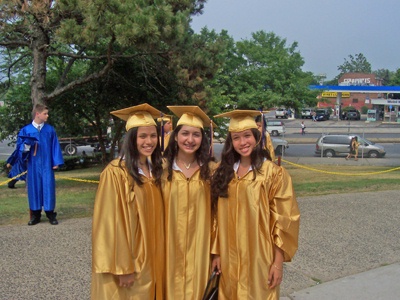 © Elizabeth E., Elmhurst , NY