A FACE OFF WITH MOTHER VENUS
January 17, 2009
On a cold wintry night
I shouted out with all my might
"Oh God,if you are listening
Take away the pain,


Due to which my eyes are glistening"

"Why do you do this...
Where vanished has my world's bliss?
Why did you thieve away
The one that kept me at bay"

"Why are you silent?
Have you given your speech on rent?
Where is your sense of justice
I dont want to live in an emptiness like this..."

"PLease take me away...
Send me to hell/heaven I dont care...."

"Do not accuse me son" I hear the voice
Booming among the irresistible melancholy of my noise...
"Do not insult me like this
I need not want to regret assembling you


Piece by piece"

"My humble apologies" I say
I retreat a step or two,but there I stay...
"Don't doubt my choice,my son
You have been sent with a mission..."

"If only you could see the tears
In the world you want to leave behind...
If you could only read their hearts
Just one more time...

I could take your life away
If it would remain just the same
You have been blessed my child...
Put these disheartening thoughts


Out of your mind..."

"If you love me with all your heart...
Why do you live me to rot in the dirt?
Why don't I find happiness in anything but her?
Why does she seem so near,yet so far?"

"Do not misunderstand me...O Great One...
I do not want to insult you...but DARN...
Everything seemed so colourful for all this time
Now,it feels like I had been dreaming,I was on wine..."

"This is where you go wrong,
Cant let go of the feelings,which held you on...
Keep them in your heart I say
That's the greatest gift to you I gave..."

(EYES WATERING)

"What shall be the use of a heart
That can store no happiness


Sadness always pulling it apart..."

"No my dear...your eyes are blinded
You seem to think of only yourself


And no one else...

Take a look around you and say
Is all the sadness inside your head?
You will realize the reason
I sent you here was to alter


The War Season..."

"There is not anything that can feel everything...
So I do not let you,from your duty,resigning..."

(WITH HEAD BOWED DOWN,ON MY KNEES)

"I have always thought about her
In everything I did,it was for her...
She was my friend,now even better
Then why doesn't she accept my letter?"

"I know why you sent me here,Mother Venus
To help the lovelorns satisfy their lusts...
I do not ask for lust,but love
So tell me,won't you help fly your child's dove?"

"This fragile heart has been broken...
I dont think I can take this pain...
To all I feel,I definitely do not want to feel no more
She has become this heartache,she has become my eyesore..."

"I dont think,mother,you enjoy seeing your child in pain
I wonder,with all this sorrow,what do you gain...
If I could chose a world around me...
The world would contain everything but pain"

"You made me weep my child
But I still refuse to shed a tear...
You have received so much love
Yet you want to turn away those doves..."

"You haven't lost you mind
You haven't become blind
You have yourself given away your senses
You have yourself donated away your lenses..."

"I have taken the pain to come down
Only because I don't want my son to drown...
In the ocean of sadness,the ocean of love
Where,he keeps on crying,alone by himself..."

"If you can feel the pain tomorrow
If you can drown the world's sorrow
My tears will stop,and so shall yours
You will surely find her at your door"

"Its not a condition,its a fact
She loves people who are real,who dont fake
She is my daughter,and I know how she is
I will help you gain her affection,this...


I SWEAR!"

"Mother,you do not need to shed your tears...
I will do whatever you command me to
I will help the others find happiness
Even though I may be filled with sadness"

"I will become selfless,only for you
Though this heart shall always bow
In front of its queen,that she is
In hope of one day winning her kiss..."

"I will stay behind,only as your servant
Do not call me your son,MY LADY
For,I do not want to be embarassed
In calling my self your son,O LOVELY MISTRESS"

"I will do my work,never will I
Ever think of dying,never will I die
I will keep my own,admire her from a distance
While I will watch the sun,kiss her pretty face..."

"For the world,I will devote myself
As you command,as you humbly believe...
You gave me powers,that makes me stronger
But,it hurts so bad,I can't take it any longer..."

"I shall help others find their love
While I watch flying away my only love
You say,she will notice me...
Though I do not know whom you meant by 'SHE'"

"I will not think of dying anymore
But I can't promise,coz this heart just ain't sure...
Though You have given me a vision
Of making the world full of love for everyone..."

"Hope one day,she looks at me
And says,"THE ONE,WILL YOU BE?"
I will work alone towards that dawn...
But before that day comes,I will long be gone"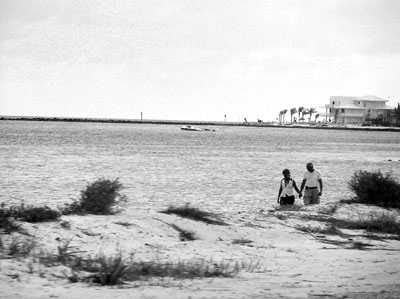 © Edgard B., Coral Springs, FL