In Persistence of Memory
January 16, 2009
In persistence of time,
I boast a memory in my mind.
A clock rests lifeless on a cliff,
Its surroundings deserted and stiff.
Time is melting; it will soon be the end…
How I burn with desire to impede the watch on my hand.
Time is flying through the prairie of clocks,
How I lust to tear time into parts!
Into parts I crave to tear time,
And there'd be no one to pay the fine.
The sprinter who so graciously outran me,
The lost minutes and seconds for which I now pay the costly fee.
The hours, the days that so indifferently ticked away,
And now what have I got to say?
Time is all lost for me,
I have painfully succumbed to my eternal enemy,
All I'm left with is this daunting memory.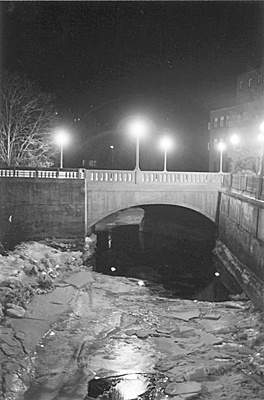 © Peter G., Glenburn, ME