Love's Game
January 15, 2009
I feel this words as I type
the hurt spilled out from each letter.
No consolement do I need
nothing will make this hurt feel better.
Since the moment he left
seems like nothig goes right anymore
He loved me then left me
not caring that the result was a heart ripped and tore.
I loved him from so deep
even beyond my soul
He was the puzzle piece that completed me
the piece of sanity that made me whole.
The breath in my lungs,
th beat in my heart
the glue that held me from falling apart.
No more will I feel his calming touch,
no more will he pick me up after every fall.
The tears continue to drip because I have nothing now,
that boy was my all.
I gave him me and was always there in his time of need,
Never looking at the warning signs the yellow caution light I did not heed.
So all you young women out there that so desperately wants to find love.
Wait for the right one he will come to you and will be a true blessing from up above.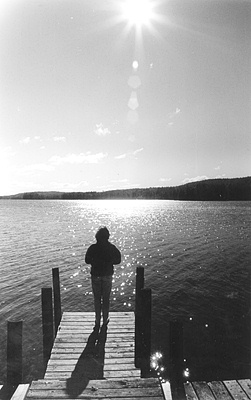 © Beth S., Marblehead, MA