Is this love?
January 5, 2009
Im sitting here listening to the rain
Im feeling so much pain
What do i do
This love can be so true
He may be older
He was with me since i was younger
I cry nonstop over him its crazy
Why does god let this happen to me
All girls understand
Somebody give me a helping hand
Ive made mistakes in the past
Time moves by fast
I love him with all my heart
Or can this be a rough start
Again and again he runs through
My head this is so true
I hate this
This is bliss
Can you see
Im being me
I wish he was here
Instead of being there
Am I in love
Or is it just a shove
But answer this
Am i going crazy?
Or is it just me?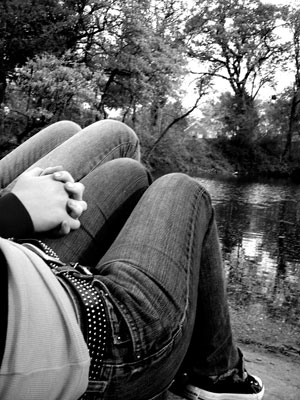 © Lauren R., Edmond, OK