one moon many thoughts
January 12, 2009
Every night i look up to
the sky and watch the moon.

the moon shines so bright but never seems to be right there at the moments i need it. but when it comes i look outside my window and just let all my fears and doubts slip away. I close my eyes and dream. In my dream the moon is a star MY star.. its like a protecting sheild that could never be broken. And a star that helps me think about things no one else could answer. LIfe. What is it? Is it suppose to be complicated or is it a lesson? Just questions that make me think about REAL REALITY. But this moon. Why only this moon. It makes me think, it makes me cry. Its amazing. the night sky just shines so bright and me im just a kid.It is like my soul is the connection between us. it talks to me and i talk to it. But when you read this its a confusion. How could one moon do this to one girl.How does it effect me? Is it suppose to? Look at the moon and take a deep breathe and think. It will make you cry, laugh, happy and sad. But after a while, everything you just said to moon was just like a myth it never happened. then again the question comes to you and you think why?!?! why this one moon makes me think so much?!?!?!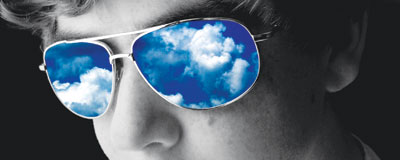 © Joseph B., Mesquite, TX