Being a Girl
January 12, 2009
Being a girl isnt to bad
Hanging with your girls,making eachother laugh and sharing memories from the past that you had. Talking about boys, painting nails, being there for your friends when all of life dreams have fallen or failed.
Growing up, going to school, debating which group your in lame or cool.
Making the right choices from left to right, up to down no matter what drama throws at you you tend to feel your stuck to the ground.
When you take a step back and look at the real world and realizing not making it hard for yourself it really isn't that bad being a girl.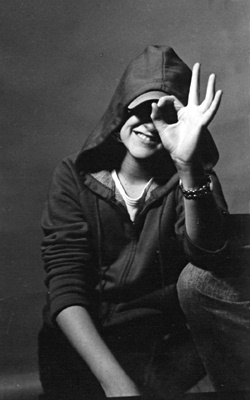 © Tori D., Marblehead, MA