Useless
January 12, 2009
Friday, March 13th, 1964. Murder.
Sporadic yells come from the lot below.
But no one calls.
She cries to the moon, "He stabbed me! Please help!"
But no one calls.
Are witnesses afraid to see this lurid sight? Afraid to make rash decisions?
Or maybe they have conjectured it has been taken care of.
But no one calls.
Thirty-five minutes elapse.
The attacks continue. "I'm dying!"
But no one calls.
Neighbors in her own domicile. Her own apartment.
But no one calls.
One might ask, why? Why be so lax?
Sluggish quips come from the 38 who witnesses the crime.
"I didn't want to get involved."
"We thought it was a lovers' quarrel."
"I don't know. "
All 38 obviated the crime before their eyes.
None showed any meticulous act, like a neighbor should.
And still, after 35 minutes, no one called.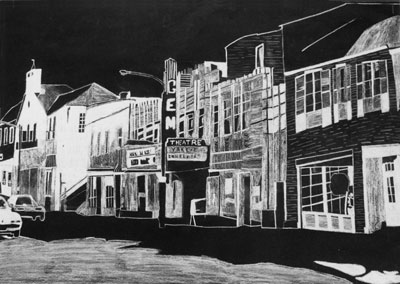 © Chelsea P., Kannapolis, NC