Dancing all night
January 12, 2009
Dancing all night until sun shines
Stars wash out of the sky and you holler at the moon
With your corpse shaking.
Gagable aromas contaminate the atmosphere.
My tongue screamed from the touch of the smell of your rotting flesh.
The smell slithers down my throat.
But nothing stops your tapping feet as you dance and dance the night away,
Day break never occurring.
Don't worry, nothing has to change
You can stay indoors unable to move like a slug,
Your belly dripping off indescribable goo
And leaving you with nothing but a sick mind and terrible fever.
Drink yourself away old friend,
Become nothing.
Become no one.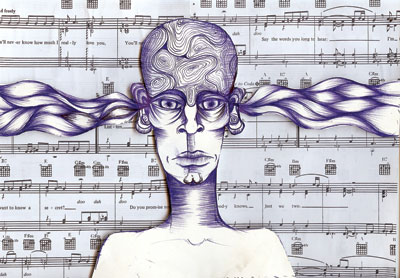 © Ani S., Petaluma, CA