Check Your Watch
January 11, 2009
We didn't know it at the time
But the moments where we forgot to laugh would soon be unforgettable
Because some things come into our lives too quickly
And leave us way too soon.
Check your watch.

We couldn't see it
Through our squinted eyes
As we laughed at his jokes
And smiled at the life in her eyes
Clutching onto the picnic tables in the hazy air
It was summer.
That summer.
When we were never apart
Check your watch.

There were nights we wished could last forever
The moonlight glistening in her long hair
The shadows of his figure more apparent than before
The secrets we had to wait until later to share
Embraces you longed for
Everything fell into place
For the first time in your life.

There were days when the rain wouldn't seize
When puddles formed on the suburban grounds and rumbling clouds lingered near,
Until a friend tapped your shoulder opening the back door
And as you felt the rain settle on your face
With the dense summer breeze heavy and whispering in your ear
You were personally invited on an adventure
To be someone you always wanted to be.
Leaving your watch inside, to check itself.

We each entered that journey with a story to tell,
Something that left us sullen and taken aback
But we left with photographs, taped up into the walls of our minds
Forgetting we had a life before the summer.
That summer.
When time was our biggest fear.

We weren't exactly sure who we were then.
But I think that's when we started to figure it out;
We were unique.
Nobody could stop us
Because with everything we were learning
Everything we were becoming
Made all those memories we look back upon
And we envy our spirits
Of the days when we hated to say goodbye.

Check your watch.
Time's up.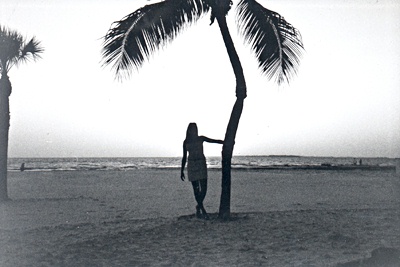 © Kim B., Marblehead, MA