This Path
January 11, 2009
This Path

This beaten Path,
has been traveled before.
By not thy wheel or feet,
but worn away,
overtime,
hence the foreshadowing trees,
rooted to the side.

Through the perilous days,
the leaves shall descend.
Eventually leaving the path;
..silent..

With no namesake,
or twirling trickling leaves.
Just the still of the moist air
fighting, for a chance to clear.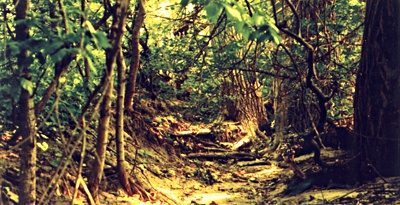 © Dan B., Papillion, NE