Remnant Liar
January 10, 2009
Hands shake around these inky scars
Tattooed on my heart ever more.
Because the sun can't shine through death's embrace
Your darkness, your light, source of the ultimate hate.

Games of pain echo in our chemical eyes
And your hollow whispers promise the ultimate lies.
Wrapped around your fingers like a binding chain
Crush me with my favorite shame.

The foolish desire of this mendacious art
Will crown me as my will departs.
To bring myself to the chosen misery
Your footsteps into my life make it my destiny.

When hope and chance become confused
I'll be ready for treasures reduced.
Will you cling to my side like a parasite?
Time to drain all of my might

And just as the storm leaves my life
The devil hands me my favorite knife.
To use and to wield with my heart's desire
To fall in love with the most subtle liar.

Temptation so alluring in all of its decay
Let my addiction take the light of day
Because nothing feels so alive as when I'm with him
Laughing and dying through all of this sin

Lightning racing in your decrepit atmosphere.
Memories of our past life become so real.
You were my heartstrings, and I was your crutch
Loathed our attachment and needed too much.

You ran and I screamed with tears and prayer
Trying to escape this love you'd ensnared
Life walked on with hollow mirth
My ultimate death was gone; I cried at rebirth.

Lies and dependence aren't fair to mix
These scars are something I can never fix.
To rip new wounds isn't my desire
But I can't walk away from the remnant liar.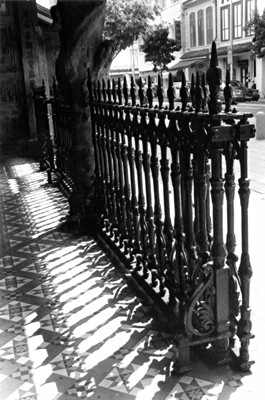 © Gretchen L., Edina, MN