Tribute to Joanne Hawke
January 12, 2009
Joanne, do you watch over us
as we go along our way
struggling for our voices to be heard
above the roaring traffic?

I imagine you to be in heaven,
a sparkling smile that could
light up any darkness.

I don't know how your parents
found the strength to keep fighting
once you were gone.
Perhaps it was your whispering giggles
caught by the wind that made them
realize that you could be
their saving grace.

Your family cried to visit your grave
pleading, begging but courageous enough
not to fight fire with fire.
"Just one prayer," they pleaded.
But the policeman, the symbol of
oppression without a conscience would not relent.

Thirty years later and I wonder
if that policeman is haunted by his choice.
Or if you torture him with nightmares
where it is him, not you
burning, burning,

burning.

Probably not. I don't think it would
be in you to go so low as those
corrupted by greed and ignorance.
You came, descended from a spirited
people of integrity and honour -
a people with mana and soul.

As your people stand over the harbour
on the land that is their rightful home
you will be the guardian, an angel
quietly watching over them.

And in your ever-youthful voice
you will sing the old chants
and make the ultimate proclamation:
"Ka whawhai tonu matou.
Ake ake ake."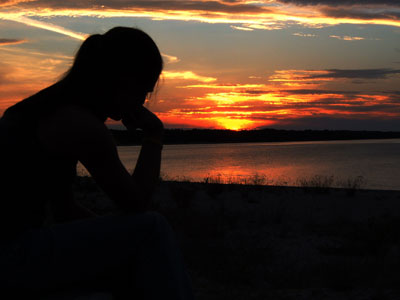 © Hilary L., Rogers City, MI