A Student Breakfast
MAG
February 3, 2015
Bill-buttered toast and deadline-stuffed mushrooms,
a dollop of stress with a harsh tint of mustard.
An overcooked night and an undercooked essay;
the fire alarm wails at the burning depression.
The sweet pungent smell of sweat-fried bacon
and the frying pan sizzling with potential that's wasted.
The grease spots have stained on last night's dress
but today's excuse is that "grease compliments stress!"
You've cooked up a feast; there's too much on your plate.
By the time it is served you are hours too late
and the fry-up you longed for and missed lectures to create
is a classic student breakfast: the food's all out of date!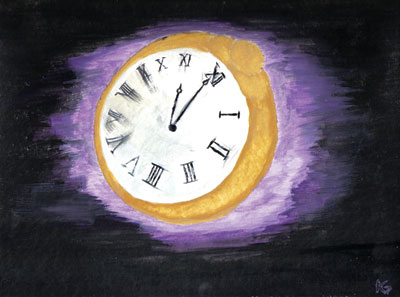 © Kyle G., Clarksville, TN