This Girl
January 9, 2009
I know this girl who's been through
things that nobody will ever know.
She goes day by day with a smile
thqt covers her pain,
tryin to fight through the rain,
secretly goin' insane.
She is the girl you think is so happy
but at the end of the day,
she lays and cries her pain away,
all the pain from years gone by,
lookin' to the sky,
askin why?
She hates lookin' in the mirror,
it's her biggest fear.
She looks and sees disgrace,
all the unpretty things on her face.
She wants to be more than what you see.
You ask how I know?
Because the girl is me.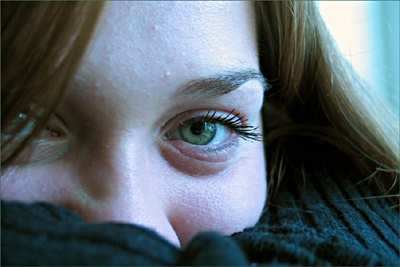 © Andrew M., Belleville, ON, Canada