Naked Paradise
January 7, 2009
There is unspoken woe deep within the tangle of strips of cloth, weaved locks of hair, stray thickets of foliage, and the brightly painted signs of Jamaica.

The women saunter down the side walks with expressions of solid concrete and their eyes seeing something else on the surface of their midnight irises.

Jamaica is a toy on an infomercial. You order it, amazing by its unfamiliarity, its different and unusual essence. It arrives. You are not disappointed, no—of course not, but you find yourself asking, "Is this what I ordered?" For you are not shipped the glossy paradise you expected, but a tangible version of the answer, "Yep. This is Jamaica for you."

The smell of constantly moving water and the musty, crackling air. The taste of impenetrable sunlight.

The feeling that it has all been rehearsed. You look in the windows of houses, and there is always a young girl hunched over a stove, a woman washing clothes, or a boy on the side of the road, his hard face taut, staring in your car window, barely holding in the longing. The feeling of a show being put on, the feeling of vulnerability, that you could touch it and it would all fall apart.

Jamaica is more than the recently released toy, it is a well-disguised, self-conscious child.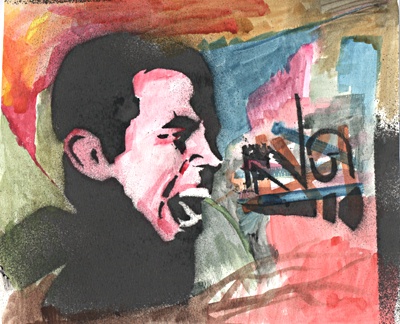 © Joseph G., Phoenix, AZ