Symphony of Rain
January 7, 2009
"Symphony of Rain"

A child
staring out the window like a cat.
Rain pours down from the sky,
he listens to each drop "ping" off the bird feeder,
or the car outside.

You may see a blank face,
an obedient little boy, barely conscious

But in the child's mind is philharmonia.
He's creating a complex
Symphony of Rain.
This little boy…
violins plucking, cellos glissing,
flutes and clarinets dance in key
while chimes ring out...
All in his head.

Brilliance,
this little boy:
slurred speech, crossed eyes,
his legs in a brace.

But you only see an empty mind
A dumb mind
A potato

But the boy hears music!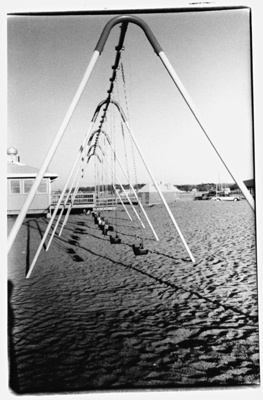 © Gina M., Marblehead, MA