We crashed into each other and it's been the same ever since.
January 6, 2009
Borderlines and headlines;
We're used to walking the straight lines.
Discarded trash and broken hearts
Pieced together into a sacred treasure
To the world we don't exist,
Just a hopeful twist
Of sorrow and time forever borrowed
An order has been set to this mess
Guidelines and rules have organized the chaos
And in the process,
No one said this path was straight
Just that the destination was worth the wait.
So we sit behind our windows,
Watching dancing dreams
And it's really as beautiful as it seems.
The east and the west
Withstanding the test
Having faith that the farther they go,
They will one day touch.
Taking too little and giving too much.
The journey around the world, so very slow.
As he takes a hold of my hand, he latches on to my heart.
Like the sun and the night, always apart.
Yet, following the rules of the universe
We are together in a twisted sense
Not being able to depend solitarily
Fused together at dawn and dusk, momentarily
Resisting the urge to just destroy the earth between them
It's as if the whole world is between them.
Stubborn and faithful, obediently revolving
As the picture behind the window is evolving
Comprehensions that now make little sense
We crashed into each other and it's been the same ever since.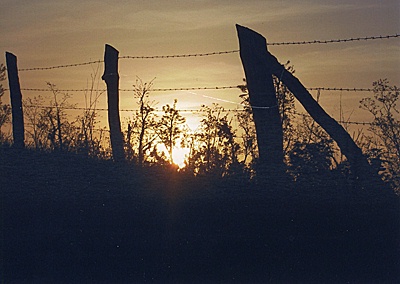 © Michael T., Letart, WV