Love Is a Battlefield
January 6, 2009
There was this time that I felt loved.
A time where we got along.
And a time where there was never enough.
A time where we belonged
And where there was nothing wrong.
You made me feel loved.
Wanted.
Cherished.
Wanted by you,
And me wanting you.
But something was changed.
Someone was blamed.
You told me you didn't want no more.
And that our love was a bore.
You even called me a whore!
But for some reason, I still want more.
I still want you.
I still love you.
But I know now that it won't ever happen,
Because deep down I believe that your words were true.
And that our love was never really pure.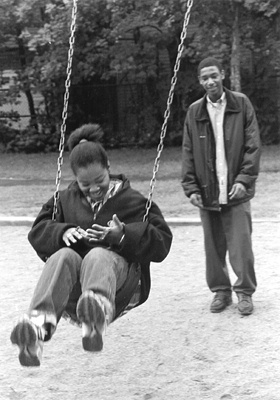 © Yaniris M., Boston, MA