A Writer's Reality
January 5, 2009
I'm resting on a high throne of stone.
The sun smiles on its smooth surface,
And it glows silver.
I'm enjoying the splendor of my court.
The ceiling's painted in long blue strokes.
My servants fan me with their papery leaves.
The breeze sings to entertain me and I sing back my thanks.
My diamond carpet lies out before me,
Creating a winding path.
In crystal jets of rushing water,
Mirrors that reflect my kind embrace,
My adoring subjects ascend.
I'm descending now,
Through secret passages of crisp golden leaves,
To my vast kingdom below.
Spicy air meets my nose.
I'm breathing in the fresh rain water,
The clean air, the tall wet grass.
I'm bathing in the cold water that fills my dark pool of serenity.
The water's sweet.
The "plop, plop, plop" of falling stones,
Fills my ears.
They're the jewels of my kingdom.
The trees sigh, the reeds whistle, the waterfall roars.
I'm humming.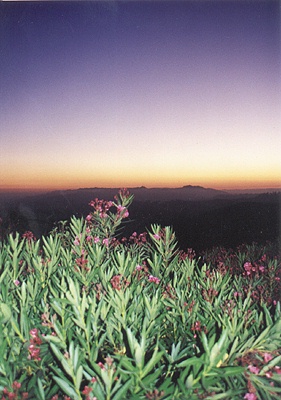 © Michelle L., Suffern, NY