Shadow-Lover
January 4, 2009
Shadow-Lover
To love and not be loved
in return is, I have found, the
most painful thing on earth.
To worship her shadow,
only to be rejected with a half-hearted smile.
I am but a shadow-lover,
forced to hope for what
she will never give me;
her love.
There are no words of
comfort to ease my pain.
Only her love can free me.
If I can never earn
her affection, I must
remain a shadow-lover.
For her shadow is more
precious to me than all the
beauty and charm of this
dim world.
Alone I walk the beach
at sunset.
I glance back to see
but one pair of faded
footprints.
For shadows, as I've learned,
leave no footprints.
No matter how you love it,
a shadow never loves in return.
To embrace her shadow,
oh, if it were possible.
But I grasp at emptiness,
emptiness as hurtful as
the chasm in my heart.
Even so, I will always treasure her,
and the rare smiles I receive.
So although she may never
love me, I will remain a
Shadow-lover, till the end.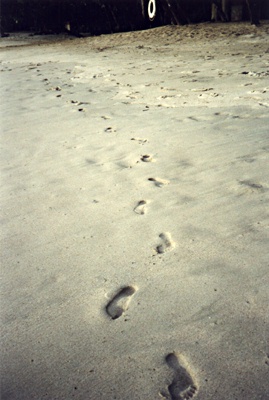 © April W., Rogersville, MO