Rust
January 8, 2009
Crouched over, hands crunched
On a hangover floral sheet.
Slow whimpers, a back shivers
Beneath the rust of a blanket.
Paralyzed moment, eyes stare
Behind her hair in strings.

Passing by, in a sorrow stare
Upon the bend of backs crunched.
Days die, under a home-like blanket
As she hums to the music of coins shiver.
Eyes cry, and tears fall in strings
Watering the blossoming sheet.

Memories fall, in shallow strings
As a past whimpers under a blanket.
Hazy remembrances, all crunched
Her past laid out in a plain sheet.
Time reflects, as a complexion shivers
Through the canvas of a sad stare.

Hovered over, in folds of a blanket,
Crisp fears are planted in a stare.
The ashes of nothing, sewn in a sheet
And tied by the hands in knotted strings.
A runaway, grasping onto a heart crunched.
So dark and alone as a fragment shivers.

Dreams ferment, fading in a single sheet,
While the dark silhouette of who she isn't shivers.
Tied up, a girl clutched by braided strings.
In her fate, hope doesn't stop to stare.
She decays, in the darkness within a blanket,
So slowly she waits as a figure crunched.

Constructed fear, over the nighttime shivers,
As broken stars hang over in strings.
A girl, holds onto her knees and stare,
Into the crooked view of her sky crunched.
Invading darkness, murder the flowers ob her sheet,
Because there's nothing but darkness beneath a blanket.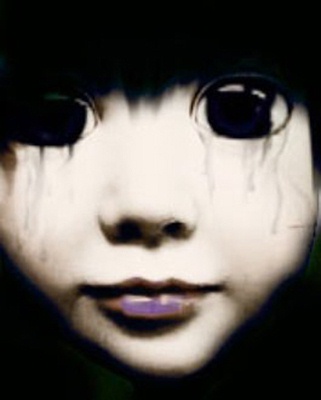 © Stephanie C., Gaithersburg, MD