Secrets
December 29, 2008
Excited to know who he is,
Yet frieghtened* to hear what he thinks
Never have i been able to
See who he really is
Never knowing whats really inside him
Secrets......so many secrets wandering his mind
Yet no one realizes it...except me
Theres just something about him
Making me courious...me me scared...
Making me frustrated not know what hes thinking...
Making me angry knowing there are things there about me
Things he doesn't want me to know
sometimes i wonder if he sees me....the real me..
When i let it show..
Is it just another one of his secrets?
Maybe thats the reason i can't trust him
The reason i am drawn to him
He just has too many secrets and i hate not knowing
Too many secrets that are hidden between his lips
Being left on the outside constantly while he and his friends whisper
Well maybe I'll just make a few secrets of my own..
If i can........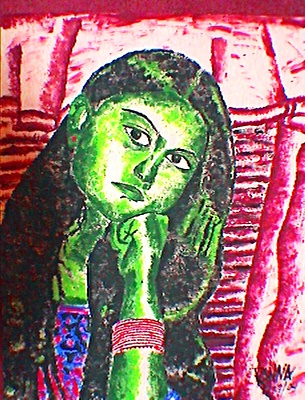 © Ranna C., Monmouth Junction, NJ