Love
January 1, 2009
I feel so weak.
So vulnerable and in sight.
What is this feeling?
New and different.
Weakness and pain,
But also joy.

Strange and unknown.
What is this?
I can't tell.
I can't decipher,
The signs that stand out.
So clear and easy to see.
But impossible to recognize.

I am yet to learn,
How this happens.
But I am realizing now,
This new feeling.

A feeling called love.
Filled with everything from pain to joy.
A treacherous feeling,
Yet wonderful at the same time.

Confusion swims from it.
Confusion of all sorts.
Fantasies overflow with it.
Fantasies of different kinds.
This mysterious feeling.
A feeling of passion and hate.
A feeling of reasoning and spontaneousness.
A feeling we all wish to experience.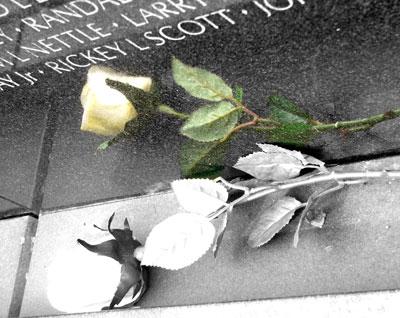 © Kimber E., Yorktown, VA