Whispering Radiance
January 1, 2009
His colors paint the rainbow of her life.

Golds, yellows, reds, blues . . .

She stares for hours at his face

Without a glimpse of shame.

Scars destroy her once flawless canvas.

He calls them her beauty.

They call them filth.

Among the flowers she is consumed with fire.

At times the fire is so intense that her scars can hardly be seen.

He calls her darling, sweetheart;

Whispers radiance into her ear.

He fills the occasional shades of gray

With his breathtaking veneration,

Like the rising sun on a dreary morning.

He removes her worries.

He shows her love.

He gives her hope.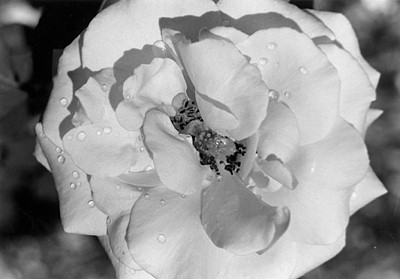 © Kristin O., Quincy, MA