Never an End
January 1, 2009
Slipping and sliding
All the way.
Struggle to live through another day.

Liar's mind and Lover's heart,
Never understanding the script for
My part.

Written words and the wings of birds,
Music and songs,
False rights and True wrongs.

Who am I, me or you?
The battle inside,
Ended for a minute or two.

Theft and manipulation,
Legal tools in Life's battle station.



Leaving and wondering,
Gone and lost.
Anger and sadness,
The line that's been crossed.

Even when I win,
I'll always lose
Victory's satisfaction, a temporary ruse.
Always killing, never just a bruise.

Always the questions that form the answers,
Never an End
To us
Life's Tortured Dancers.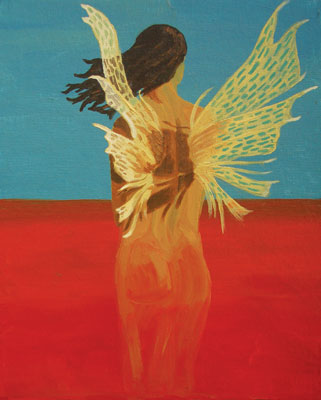 © Allison F., Langhorne, PA