The Beggar of Third Street
December 26, 2008
There's a man who comes and goes
In the dark of the night.
He feels the fluorescent warmth
As it shields him from the cold daggers carried on the wind.
Newspapers blow past.
Time and people follow suit.

Horns do not wake him.
Cellphones,
Footsteps,
Arguments;
All are lost upon the beggar of third street.

Time erodes, chipping away the winter ice
Brought by the practiced gusts of indifference,
Till, finally, a nose demands an eye
To look beneath the wasted papers of the rich.

Discovery brings a scream ascending
Into the red and blue call of sirens.
Suddenly, all the world sees ignorance
Reflected in the television-tears
Shed by the beggar's long-lost family,
And a smile imprinted on his face
By the kindness of a fluorescent bulb and a tattered blanket.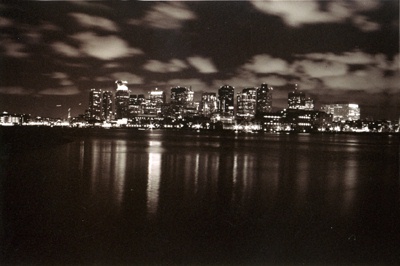 © Hoang P., Rochester, NY