Hallucinations
December 25, 2008
There I lay, sprawed out across my bedroom floor. The small but bold strokes of color and art outline my not so perfect figure. Stomach: aching and paining of emptyness in the dark of the cold winter night. I watch the stars tell my story with their own words while his gentle finger slides down my cheek.

It feels like a dream.

(or a nightmare) But then his lover comes and shoots the moon to ruin my hallucination. Then I open my eyes to find my not so perfect figure still sprawed out across the bedroom floor.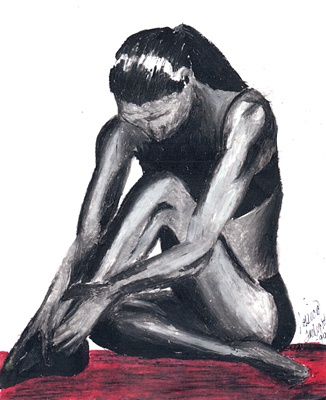 © Jessie Y., Ahwahnee, CA