Dancing in the High School Parking Lot
December 23, 2008
We danced in the high school parking lot.
With an emptyness of cars.
We Cha Cha'd slow and moved to a sad Waltz.
It started to sprinkle from the rain clouds.
Our motions were sweet in step, with my hand on his shoulder and his arm on my waist.
We swayed back an forth in each lean we made.
He dipped me down to earth and than brought me back up to the moon again.
He gently kissed my cheek, hugged me slightly for a moment.
He let go in a bow, smart and sensitive.
It performed like a dream.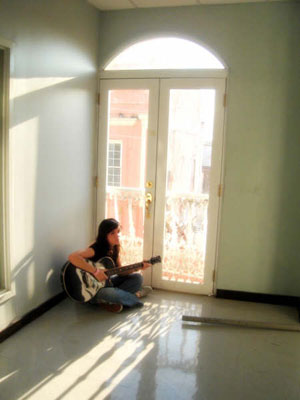 © Eveliz V., Bayamon, Puerto Rico