Learning To Deal
December 23, 2008
the angel to the left of me is saying, "stay strong."
the devil to the right of me is saying, "don't. that's wrong."
she says to him with widened eyes, "what's wrong with keeping faith?"
he turns and says, "her happiness has all been thrown away."
i saw her smile and say to me, "the hope is still with you."
he turned my cheek and said to me, "there's nothing you can do."
i felt a tear roll down my cheek and as she whiped it away,
the angel said, "i know that fear is sometimes hard to face."
the devil stomped his foot down, and grabbed me by the ear.
he whispered in a quiet tone, "don't listen to her, dear."
i pulled away and said to him, "the anger is hard to contain. but if i want to get through this, i can't focus on the pain."
at that moment, he was gone, and i wasn't quite as sad.
the angel smiled and said to me, "believe; and it's not so bad."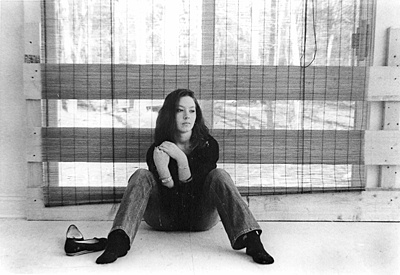 © Crystal F., Marshfield, MA